FAQs:
What are some tools law firms can use to track employees' hours remotely?
Time tracking employees' hours remotely can be done on Worksnaps and Harvest. 
What additional projects can my company or law firm pursue to take advantage of an increase in downtime?
Projects that law firms can pursue during an increase in downtime include:

Maximizing your social media presence

Creating content that answers questions about COVID-19, then promoting it online to generate leads

Transitioning any traditional paper processes to digital methods
Should I schedule a phone call or online teleconference for first-time consultations with new/prospective clients?
Law firms can communicate with clients that they are fully operating by:

Using social media

Updating their status on their website regularly

Offering alternative ways of communicating with clients, like teleconferencing
Should I schedule a phone call or online teleconference for first-time consultations with new/prospective clients?
First-time consultations with new/prospective clients should be done via phone call. Our survey shows the majority of people prefer this personal approach.
Should companies and law firms increase their social media presence during COVID-19?
Yes, law firms and small businesses should absolutely increase their social media presence during COVID-19. Social media is quickly seeing an uptick in users and time spent browsing. Utilize this as an opportunity to build your presence on social media and you may gain local leads down the road
What can I do now to prepare for my company returning to the office later?
There is no better time than now to stay one step ahead by putting a system in place that has one desired outcome: Creating one way that your firm will work moving forward. We call this a Three-Step System. We explain in detail the steps to ensure that your company is moving forward and in the right direction. The three key steps include asking:

What is your system?

What is the process of your system?

Why do we do it this way?
FAQS:
How has COVID-19 changed the way consumers shop online?
People under stay at home orders are doing more spending online, and COVID-19 has accelerated trends that were rising even before the outbreak. With social distancing keeping customers away from a brick and mortar store, online sales have spiked and businesses are wisely putting more of a spotlight on their online presence. That's smart since there's no indication that search traffic has declined since the start of the outbreak.
How do I create an online presence for my business during lockdown?
Ensure you have the right online presence with:

An attractive & user-friendly website
Landing Pages that are optimized for Google
Produce informative content that provides solutions to your potential clients' problems
Communicate with your audience
Has there been a dropoff in search queries around legal keywords?
Our research show

s no dropoff in online searches for legal keywords, according to data provided by Search Console. People are still searching for  long-tail keywords like hollywood personal injury lawyer, consumer lawyer, estate planning, and traffic lawyer. Searches for these keywords have remained steady or even gone up.
How should businesses respond to new Consumer Behavior during the pandemic?
Although a lot of businesses are temporarily shut down by COVID-19, people are turning to Google, so every business needs a Google My Business page. If you already have one, update your hours and other critical information impacted by COVID-19. Promote your business through proven SEO and PPC practices, but don't disable your website during a shutdown, since that can have a negative long-term impact on your visibility on search engines.
How should businesses be responding to online searches for COVID-19 information?
Knowing people are looking for COVID-19 information, you need to be reviewing your messaging and how you communicate with your audience. It's crucial to ensure your content is suitable during this health crisis. You should also plan for how you're going to bounce back once the Stay At Home orders are lifted and consumer demand returns to normal levels.
What are people searching online for today?
Google reports that COVID-19 is dominating searches right now. According to Google's trends, the pandemic is top of mind for searches first thing in the morning and at the end of the day

. People are online, and likely will be in large numbers over the next two months as coronavirus changes their daily lives. For your business, this is the time to be checking your PPC accounts and looking for ways to adjust your strategies accordingly.
FAQS:
At a time of social distancing, is social media the right platform for your advertising campaigns?
Getting in front of the right people now is key, so avoid older, routine ads. Select specific audiences to target people more likely to engage with your ads. While user intent is down dramatically across the board, you can get in front of the trend by doubling down on organic searches.
Why do marketers believe social media ads are a solid buy at a time of social distancing?
Many marketers believe that Stay At Home orders have put more people on social media, with more time to consume the information being presented. Marketers also expect the costs of social media ads to be down since numerous industries are pulling ads during the shutdown, like entertainment and sports.
What are most users searching for online today and how should you respond?
Google's trends indicate the COVID-19 pandemic is what people are searching for, first thing in the morning and at the end of the day, and people are online in large numbers. For your business, now is the time to check your PPC accounts and find ways to adjust your online strategies in response to that until new search trends emerge.
Has the cost for impressions been impacted by COVID-19?
In an article about marketing during COVID-19, Bultin.com reports that the cost for impressions has dropped dramatically as many industries stop running social media ads. But there are still good reasons for running social ads at a time when more people are under Stay At Home orders and are online.
What should legal marketers do once the national economic recovery begins?
With the hope that the economy can start to revive by May, it's likely many people will still be working from home or practicing social distancing. If you know that people are online more often, it's important now to develop a marketing strategy to reach them.
What social media platforms are most popular?
According to our survey of 250 people, most respondents spent the majority of their time on the following social media platforms:

Facebook – 51.6%

Twitter – 28.8%

Instagram – 28%

Reddit – 14.8%

YouTube – 10%

TikTok – .80%

Snapchat – 3.6%
FAQS:
How should you handle your marketing during a Recession?
The Harvest Business Review reports that a recession is not the time to cut advertising. The publication has documented that brands that boost advertising during a recession, just as their competitors are cutting back, can improve market share and return on investment at lower cost than during good economic times.
How can a law firm "adjust their product portfolio?"
During a recession, law firms can "adjust their product portfolios" by emphasizing legal services that could be more prevalent at this time, while also focusing on more specific aspects of their current practice areas. There may be more instances of domestic violence during a recession, and fewer auto accidents, for example.
How can law firms enhance their message in an economic downturn?
All brands have core values that define who they are and what they represent, and it's important during an economic crisis to be reiterating those core values, as well as the firm's family values. If you haven't clearly articulated those values in the past, now is the time to be defining them.
Can Google Ads help your business during a recession?
Google Ads can be a viable advertising tool since they're known for fast results, becoming effective within months rather than taking years as is the case with SEO. It's important during a recession to stay vigilant with your current marketing budget.
How Do you Maintain Market Spending During a Recession?
If you can pull money from certain areas of your marketing budget, maintain your SEO while putting paid social on pause. Think about the shift in your current ideal client's needs. Using that knowledge, form keywords and ad copy around that, and use the keyword planner tool to see if keywords are relatively stable at the moment.
How can I learn if my market's keywords are saturated with new buys from competitors or holding steady on Google?
We've graphed the saturation of various legal keywords in specific markets on our blog. You can also use tools, such as SpyFu, to look more specifically at your market.
FAQs:
How much time should you spend on researching your marketing approaches?
It can be beneficial to dedicate a few hours a week to reviewing your marketing approaches so you can understand which methods (SEO, Google Ads, social media, directories) are working. Research indicates that

marketing during a recession is about maintaining your course of action while making adjustments to what you're already doing.
Should law firms allocate more marketing resources to social media during a recession?
If you're looking for enhanced engagement as a law firm, social media would make sense since more consumers are using these platforms during Stay At Home orders. This could also be worthwhile for lawyers looking to establish credibility, awareness, authority, and branding, but it's not a "knockout" strategy for a sudden surge in lead generation. 
What are smart ways to maintain your marketing plan today?
Explore the potential that Google Ads hold for your business, particularly if it seems like a viable option for your legal practice area and overall consumer market. Use Social Media ads to strengthen your authority and branding in your community, particularly by answering questions through blogging and videos. And start producing content that will leave you well positioned when potential clients are actively searching for you again.
How can law firms prepare for a national crisis?
It's crucial to understand and employ the language your potential clients want to see for assurances that you're operating at 100% during a crisis, as well as addressing what current clients can expect. You should also employ best practices for social media by establishing yourself as a "community caretaker," working on your branding and position in your area.
Should companies pause their marketing plans during a recession?
Studies clearly indicate that during an economic downturn, putting a pause on marketing can be detrimental. Instead, it's important to reconsider how your clients are finding you or research what services they need now.
What kind of ads are people most receptive to during COVID-19?
Out-of-work people tend to become receptive to education and finding new opportunities during an economic downturn, while other people just want to pass the time until it's all over.
K. Kevin Levian, Esq
Levian Law
Market My Market has completely changed the intake of our clients.   They have remodeled our website and made it contemporary, while also having it obtain us new clients with their knowledge of their SEO practice.  I highly suggest you contact them for a game changer for your practice of law!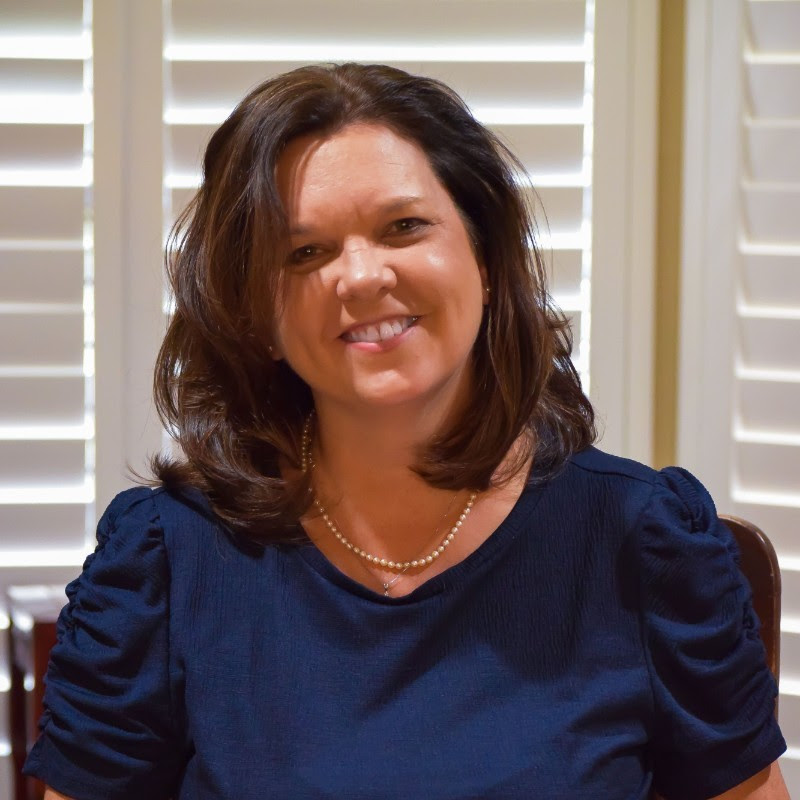 Sandra von Eschenbach
National Investigative Training Academy
We have enjoyed working with everyone at Market My Market! The staff is always working on suggestions for improvements to our website and how we can reach more prospects. We would highly recommend their services.
Thomas Feiter, Esq
Fighter Law
Very responsive and super professional team! Highly recommended. Joanna is amazing and really knows her stuff. I wish I had met this team years ago. 5 stars!